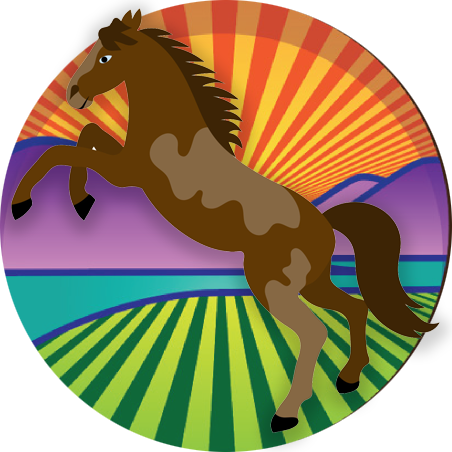 Applegate Trail Rides is run by sisters Tara and Tess Wesolowski. They have a lifetime of experience working with horses. Their goal? "To make horseback riding a fun, comfortable, and memorable experience for anyone we take out."  This outfit is based at Pacifica—a 500-acre nature preserve.
Williams Creek Ranch: This training facility offers majestic Applegate views and a full suite of services for every horse and rider. Two trainers, Stacy Sutton and Sabine Ense, offer lessons for all levels of rider in western, classic dressage, working equitation, and trail riding.  Check their website for horse clinics. Accommodations and camping on-site.
Prefer to just look?
If you have young children, or if you prefer looking at animals (as opposed to riding them),  Sanctuary One is your place. This 55-acre "care farm" is home to rescued house pets and farm animals. They offer tours to the public every Friday and Saturday morning at 10:30 am. There are also private tours available and Expanded Accessibility Tours for groups that require special attention and care.
"When we walk him to the pond, he always hops right in and rolls and splashes around. We have to convince him when it's time to leave!"
– Owner Tara Wesolowski atop "Copper"